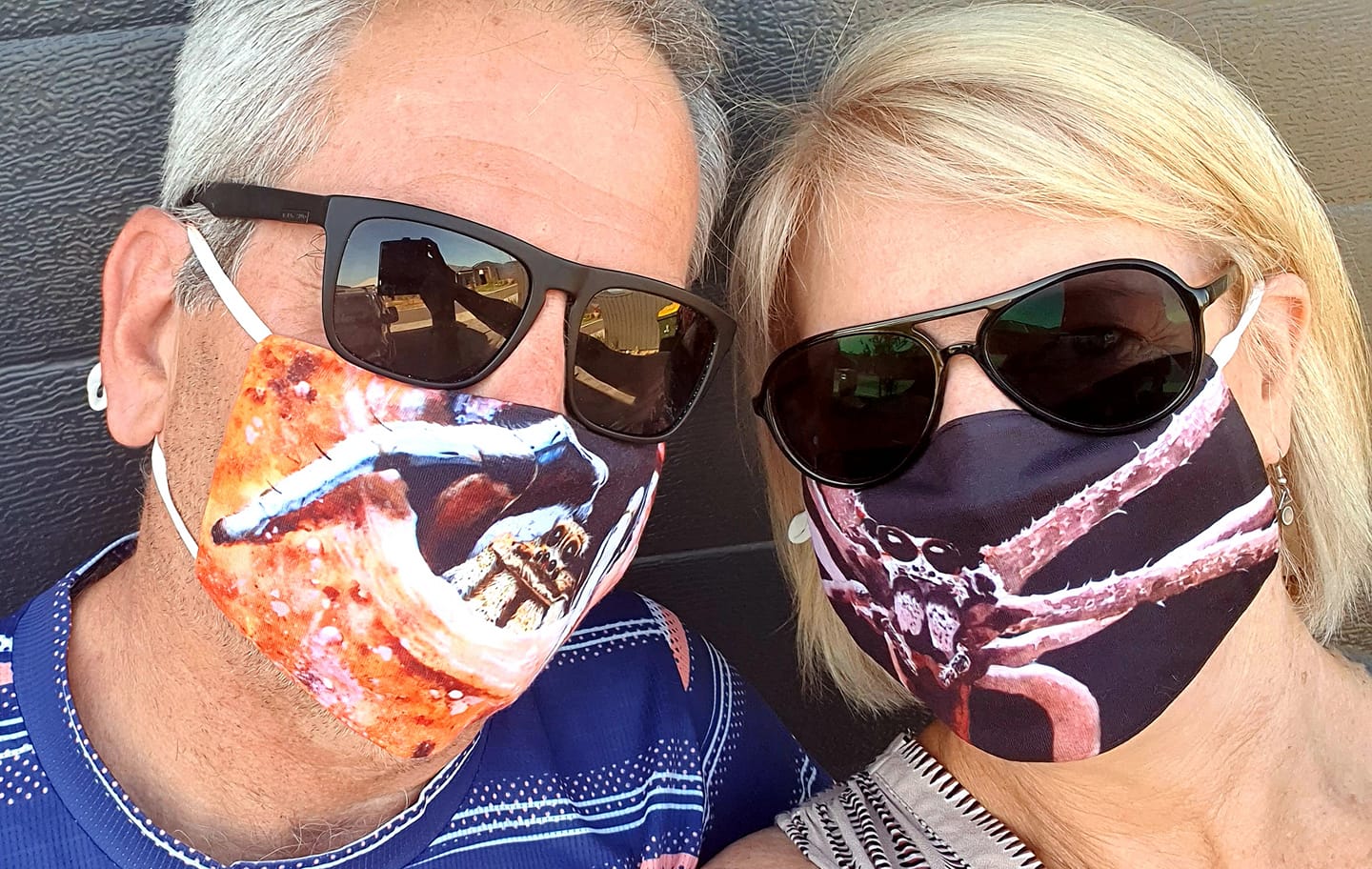 Up until recently I haven't really advertised my Redbubble page, mainly because I've been busy with other stuff, partly because I wanted to build up a decent collection of spider art on the site, and partly because I'm still getting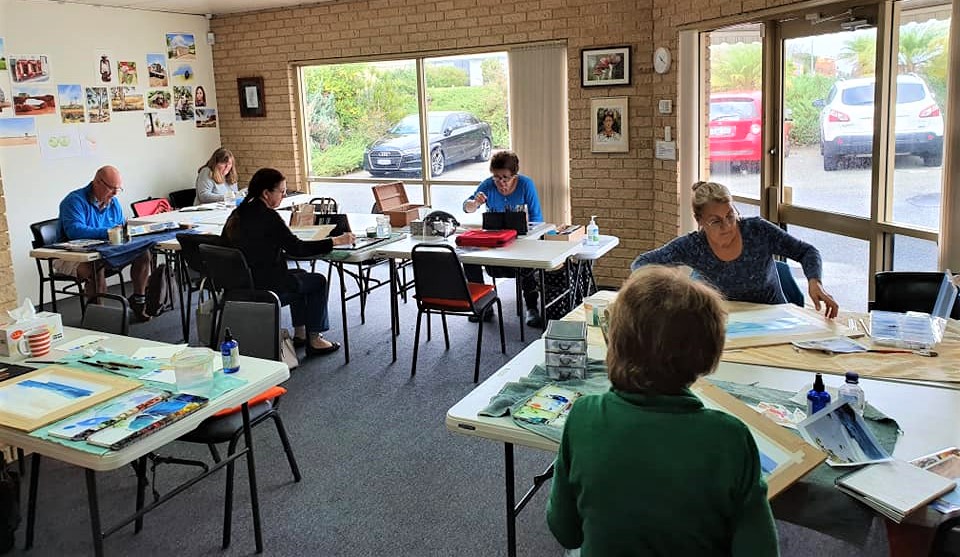 One thing I learned during the COVID-19 situation was that I prefer face-to-face classes to online classes. I'm writing from the point of view as a teacher AND a student. As you may know, when we were required to self-isolate and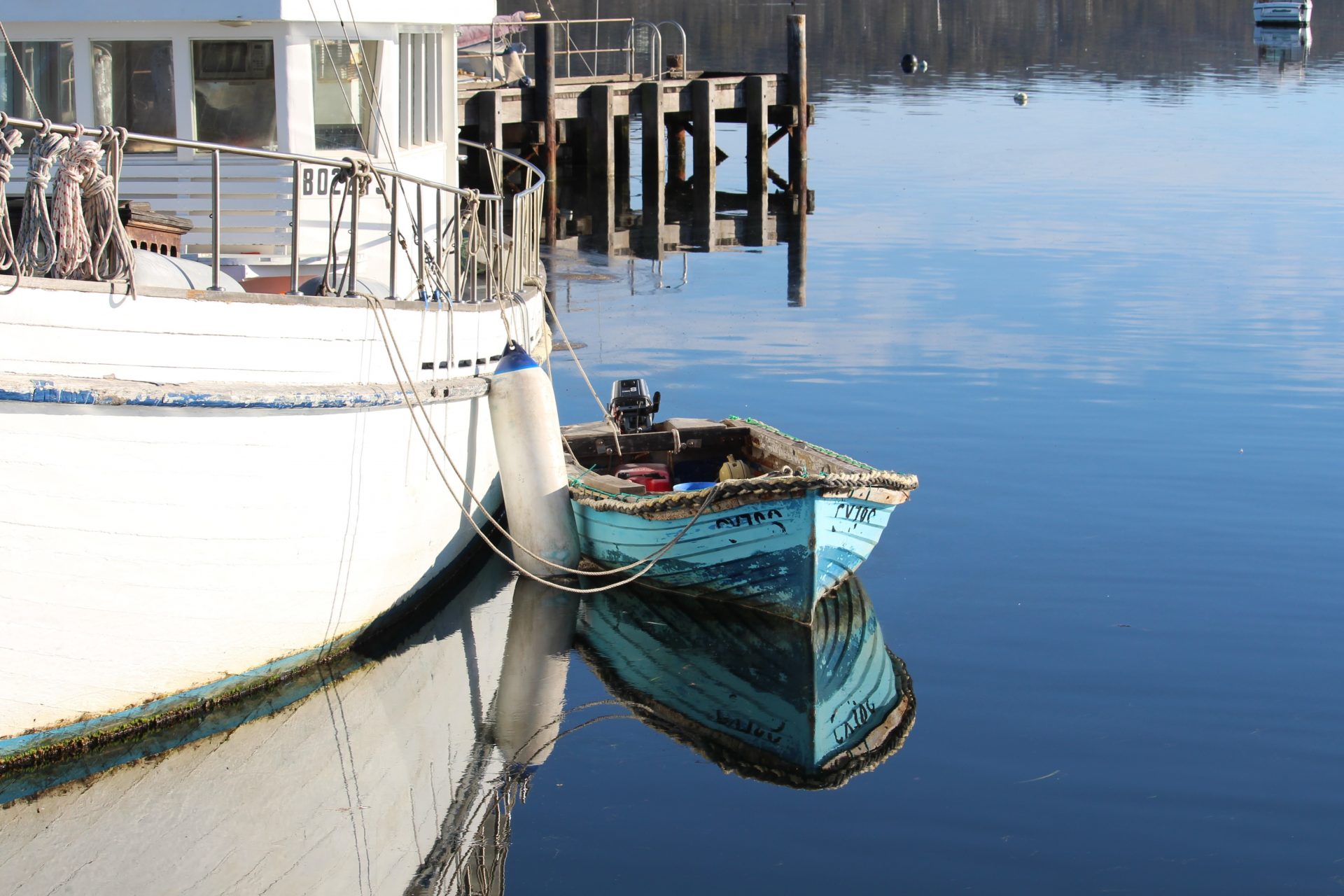 This year I'm leading a group of artists on a travel sketching tour to Kangaroo Island, one of South Australia's best-kept secrets. I was there in October last year and I instantly fell in love with the place. My first
Cruising on a houseboat on gentle water, surrounded by towering cliffs, flora and fauna, with a small group, painting at your leisure or simply watching the world go by, eating delicious food and sipping a cool drink. Sound pretty good
Today I am starting a new abstract painting and when I'm painting in abstract, I have some favourite music that I listen to. I turn the volume up
I'm preparing for my first Open Studio Art Exhibition and Sale, and you are invited! Watercolour paintings for sale in all shapes, sizes and prices.
If you would like to learn how to paint your pet's portrait then I have a workshop that might be just what you need. Learn to paint your fur babies with me.
My Art Sale and Exhibition is ready for visitors. The paintings have been hung and it starts tomorrow! I have been busy putting together a collection of watercolour paintings - framed and unframed, in various sizes - to be offered
So, have you found your tribe? And in particular, your "art tribe"? If you are an artist or creative person, you'll no doubt enjoy spending time with other creative people, learning, painting, comparing ideas, and just sharing a similar interest. There
The area around Alice Springs is such an amazing place to visit, especially if you are an artist. Earlier this month, I took part in an art tour with Aussie Redback Tours. We travelled around Alice Springs with a group of
I've just returned from a wonderful art tour of the Kimberley in the north of Western Australia, with Aussie Redback Tours and Melbourne artist and tutor Greg Allen.  We spent 11 days visiting, painting, walking, and photographing this amazing place.
I love notes. I probably write a dozen notes a day, about all sorts of things, inspirational notes, appointment reminders, shopping lists, phone numbers, reminder to put the retic on or bring the washing in or put the bins out.
"Unknown Land" is an exhibition currently on at the Art Gallery of WA, and if you haven't been yet, I highly recommend that you do.  It features around 150 watercolour paintings, prints, and pencil sketches, created by the first European
Sun 01 to Mon 09 Oct 2017 (9 Days) $4,275 per person (single supplement $780) ex Perth (other departure prices on request).  Non-painters welcome. Follow in the footsteps of German-born and widely acclaimed Australian artist Hans Heysen on this carefully selected art tour.  Who
Thu 03 to Thu 10 Aug 2017 (8 Days) $4,250 per person (single supplement $780) ex Perth (other departure prices on request).  Non-painters welcome. The Pilbara is known for its ancient landscapes, red earth, mighty gorges, hidden rock pools, and hidden waterfalls.  This
Sat 01 to Fri 07 Jul 2017 (7 Days) $3,920 per person (single supplement $750) ex Perth (other departure prices on request).  Non-painters welcome. Capture some of Australia's most stunning landscapes and natural features on this amazing tour of Namatjira Country in the